Here at Emergency Dental & Dentures 24-7, you can count on our dental team to give you our full attention every time you visit. From answering questions to caring for your teeth, we are here to handle anything you need to ensure you have a comfortable appointment with Dr. Gabriel Jaramillo. Give us a call today at 954-531-6689 to schedule a consultation with our dentist and learn more about our services in Pompano Beach, Florida.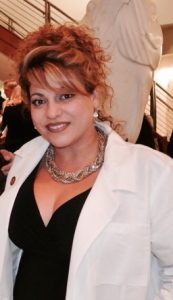 Jessica
Registered Dental Hygienist
Jessica joined us in 2010 and does a wonderful job taking her time to treat all our staff and patients with care. She graduated from Sanford Brown in 2014 and enjoys being part of a small family practice where everyone treats patients with the outmost care and takes time to educate them on the importance of dental healthcare.